Here's What Investors Are Saying About
Born To Sell

...
"My first two trades weeklies trades netted me over $8,000 which I never would have discovered without your site. I think I have enough money to cover the subscription fee :)." Michael M. [editor note: sarcasm noted... the fee is only $59.95/month, with discounts for quarterly or annual subscribers]
"A terrific tool for those who generate income by selling calls against existing positions. Born To Sell gives covered call traders some great ideas." Barron's

"OMG what a time saver... tell folks if they click on an individual equity symbol it opens up a new chain tab with the equity pre loaded. Killer feature. I was hoping to use this program to pay for the monthly subscription. Hell, I just paid my monthly mortgage." Jim W.
"I have seen quite a few covered call tools. In fact, I had three of them sent to me last week alone. This is one of the best I have come across in a long time." Rocco Pendola, top-rated Seeking Alpha and TheStreet.com contributor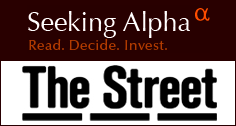 "I found profitable trades that I would never have found on my own." Ron W.
"I've been to many websites concerned with Covered Calls – this is the first one that pulls together all the elements that are important to me (as a person new to investing with covered calls). Maybe it's just my peculiar likes and dislikes but I find the overall tone and style to be perfect. I liken it to getting into my buddies' BMW automobile. Minimalist styling but still a luxurious feel with awesome power." Keith C.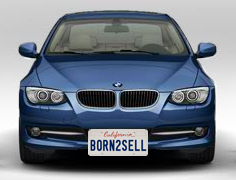 "Thanks so much for your service. It is a money maker and a time saver." Bob J.
"This has to be the best covered-call oriented web site on the planet!" Joseph G.
New Hobby = Selling Calls
"Born To Sell is great, an incredibly powerful tool. It has made Selling Calls my new hobby. It is well worth the money and I actually paid for my subscription in the first week. Here is what I have found works best for me."
"I set Born To Sell parameters as follows: Expiration = this Friday; Moneyness = minus 8% to plus 2%; Stock Price = $20 to $50; Option Price = 10¢ to $1.25; Minimum Open Interest = 500. Be sure to uncheck Earnings Before Expiration; those stocks are dangerous."
"My goal is to have 20 stocks in play every week and, hopefully, to have all of the stocks called at the end of the week. All I want to do is collect the premium and get in and out fast. In the five weeks that I've been using Born To Sell, I have averaged about 15 or 16 of my stocks being called. The rest, I resell the following week."
"I buy the stocks every Monday morning as soon as the market opens and I end up spending about 2 to 3 hours getting everything established for the week. I always place limit buys and sells -- never buy or sell at market. As soon as one of my limit buys hits, I immediately sell the call for that stock. If the limit sell does not hit within five minutes I start lowering the price by 2¢ to 3¢ every few minutes until it hits. Be patient."
"My goal is to average a 50¢ premium on each of the 20 calls I sell. If I do that, that's $1000 per week. I haven't yet hit my goal but I usually top $700 and I am perfectly happy. Not bad for 2 to 3 hours of work once a week. Thanks to Born To Sell, I am doing much better than I was doing before just buying and selling stocks." Rich F.
"I have known about covered calls for years but just recently became a customer of yours. I have had more fun than you can imagine. I would also like to add that this is the best software I have ever seen. Well Done!" Tom W.
"I love this site. I hate to say too much because I am afraid it will break the spell!" Jean C.
"I just got my broker to subscribe to your service. He's very impressed and it gives him another resource to help his clients... you guys rock!" Kevin M.
"I've been using this for a couple of months and it's become a key part of my daily CC investing routine. I mostly use it for the screening functionality, which is the best I've seen, and I've tried others." Dennis A.
"I want to tell you how much I enjoy your service. It is far superior to others that I have tried." Lenny A.
"I just wanted to tell you how gorgeous your website is! I saw your website listed in Investment News magazine, and decided to visit your URL. I've been in the options business for over 30 years and spent most of it in the OEX pit at the Chicago Board Options Exchange. My fee-based RIA also executes covered call writing strategies for our IRA and 401K clients. Keep up the good work. It's great to meet a kindred spirit in the call writing business!" Bill U.
"Your website is awesome, from the totally clean sign up to the display of complex data. And works great on an iPad. Really well done." Dave S.
"Thanks...you guys are really fantastic. By far the best, most comprehensive site for options....not to mention your fast response communication and help!" Kevin M.
"When I looked at it I immediately thought that this is what I would have designed to meet all of my CC needs had I the brains to actually design something. The calendar, dashboard, etc. are great. I also like the ability to change a month or strike price on a scenario with ease and have the results hit in a second, not wait fifteen seconds for another page to load up, then enter new data, etc." Dan C.
"Finally an options platform that easily tracks portfolio performance and a screener that is easily adjustable to find options that make sense." Grant S.
"You're always so pleasant to deal with. I greatly appreciate it." Greg P.
"Adjustments found through this site have increased the value of my portfolio and paid for its first month's cost. I love this. It is easy to use, easy to read, and easy to follow." George K.
Paid For A Year In First Month
"I love your service. It has paid for the annual subscription in the first month, with returns on two buy writes that I was not following." Bob J.
"I think your service will be a key contributor to a lucrative retirement hobby! Really liking what I find here. Plus, the support response is terrific! Nice work." Ray R.
"BornToSell.com is an absolutely amazing tool. It has by far totally shifted my trading and investing mentality from high risk and high stress to reduced risk with a monthly income goal, and most importantly no stress! Prior to your tool I had never thought about the concept of having a monthly income goal from my trading and investing. I was just looking for the next profitable trade, hopping from trading system to trading system with poor results and associated reduced trading capital."
"After locating your tool, I added more funds to my trading account, and since then I have a very good track record (> 80% success rate so far) and I no longer feel anxious to find the "next big winner". Instead, I buy stocks I like, and generate income from them that doesn't require me to sell my stocks to get cash. The idea of covered calls is truly genius, but I would not be successful without your tool and I strongly believe that. You provide features not found anywhere else (even in my thinkorswim platform with its highly praised Analysis tab) like 'Roll Me', 'Diversify Me' and 'Cover Me'. Truly you knew what covered call investors wanted and you delivered above and beyond. Thanks for such an excellent tool!" Carlos M.
"This is the best covered call app out there. I tried most of the others. I am making more money with this in less time. I like how the search function filters by earnings, dividends, sector and more. The interface is superb...like Apple designed it!" Brent D.
"Thanks for providing such a great investing tool, and easy to use site!" S. M.
"I started using the Born To Sell website as a way to learn options trading and covered call investing, and now I'm using it to help me make CC investments with confidence. The Tutorial section is an excellent resource -- one that I've returned to several times to remind myself of details on the concepts. Exploring the other tools on your site then gave me the knowledge and the confidence to initiate my first covered call position, and I haven't looked back since. Thanks!" Mike M.
"Your site is superb. I've already recommended to a peer." P. C.
"Just wanted to drop you a note that your product is proving to be very useful. It is simple to use and very effective. I did as hoped for on all my Feb trades and it is slowly becoming a part of my daily trading routine. I was pondering what to do with one position today and it was an easy decision after looking it up on Born To Sell. It makes it easy to figure out which strike price will get me what I am after. Whether the potential return matches the risk." Ralph M.
"A great user experience... almost 'Apple-like.' " Barry B.
Constructed For Covered Calls
"The site is very well constructed for covered calls. In particular, I like how the research / screening, watchlist, and positions sections help you manage the lifecycle of your covered calls. There are also good tutorials on the covered call investing for those early in their investing process who want to learn options trading. However, the site also scales to very complex researching and investment decision making." Mark S.
"Great time saver to find high yield covered calls. And the portfolio management features monitor positions so you know when it's time to roll to collect the most time premium (the Roll Me calculator is the best I've seen)!" Adam P.
"Wanted to let you know that I went to log on to my account this morning and was informed my subscription had expired. I have never been so pleased to renew a subscription. Frankly, I rarely do. For the first time in years of being a junky of market info sites I have found real value in your service. I really look forward to expiration week now!
I've used the service for two expiration cycles and increased my portfolio by over 15% incl commissions. Right now I've only traded during expiration week; now I'm moving a bit more aggressively. I've always been comfortable with covered calls; conservative but still a bit of thrill of risk. Options in general scare me. Too often I've just watched them expire and decline in value. Your service gives that extra edge of finding where the ROI is.
Thanks so much for a very worthwhile, well organized, and thoughtful service. I'm actually enjoying trading now/again. My only frustration so far has been selling a covered call only too watch it go up in value......and that's after making a few grand already....LOL. Again thanks; you have a very happy subscriber here." Steve B.
Learn Options Trading In A Safe Comfortable Environment
Born To Sell provides a great environment for learning options trading. The covered calls strategy is the first option trading strategy that new options investors learn, and our set of easy-to-use tools makes it simple and fun. And we've made it an easy decision for you to try for free: