Free Money Printing Press
Born To Sell is pleased to announce that all new subscribers will receive a free money printing machine with every order. The machine has a 1 year warranty and is capable of printing 10 double-sided sheets per minute (approximately 4800 legal size bills per hour).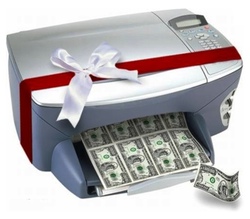 "This promotion has been wildly popular," says Mike Scanlin, CEO of Born To Sell. "We had no idea so many people were in need of an unlimited supply of free money. Many people can't believe we're giving these things away for free. Of course, only a few people ask about the cost of the special replacement ink and paper needed to print real money. It can get expensive if you're printing millions of dollars."
Originally Born To Sell was giving away free kittens with every new subscription. But that got to be messy. "Our business is growing like weeds and we needed a lot of cats. Our warehouse was full of them. But cats shed, and all that fur was clogging up our money printing presses," says Mr. Scanlin. "The maintenance guy was about to kill us if we didn't get rid of the cats. Of course, since we had been using shredded money as cat litter and now the cats are gone, the money is really starting to pile up."
Extra Money Piles Up In Born To Sell's Warehouse
Now That All The Kittens Are Gone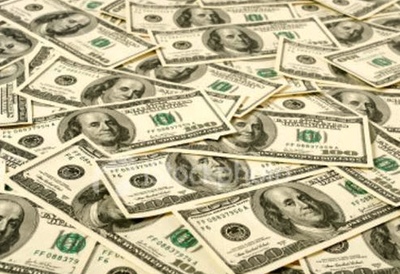 Special Offer For Annual Subscribers
Based on the success of the desktop money printing machine, Born To Sell has added an additional promotion: Anyone who signs up for a 1-year subscription will receive a full blown money printing press:
Free Money Printing Press For Annual Subscribers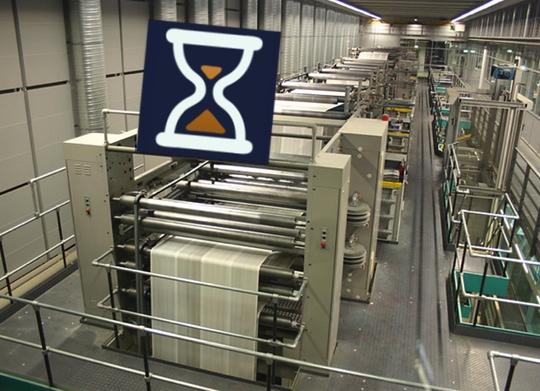 "You can do some real damage with this one" Mr. Scanlin says. "The rate of output is phenominal. You can literally pay for your entire Born To Sell annual subscription in about 0.00001 seconds. We saw the news last week that 3 lucky people had split a $640 million lottery prize. Ha! Don't make me laugh. Give me a couple days with this press and we'll buy those guys out."
When asked if Born To Sell was still in the business of covered calls, Mr. Scanlin responded "Of course. Covered calls are the second best way to make money, right after printing it directly!"
Disclaimer: No kittens were harmed in producing this April Fool's joke. Sadly, several hundred-dollar bills were accidentally crinkled during the photo shoot.
Mike Scanlin is the founder of Born To Sell and has been writing covered calls for a long time.