Making money with stocks can be tricky. If only there was an easy to use guide to show you how. Fortunately, the Born To Sell marketing department has come up with just such a thing: the Born To Sell Money Making Guide.
Filled with subtle and effective strategies rarely seen in the financial press, this simple guide offers even experienced option traders clear insight to the complex secrets of money making goodness. Presented online in all it's money making glory, here is the guide. Enjoy...
Money Making Guide
by BornToSell.com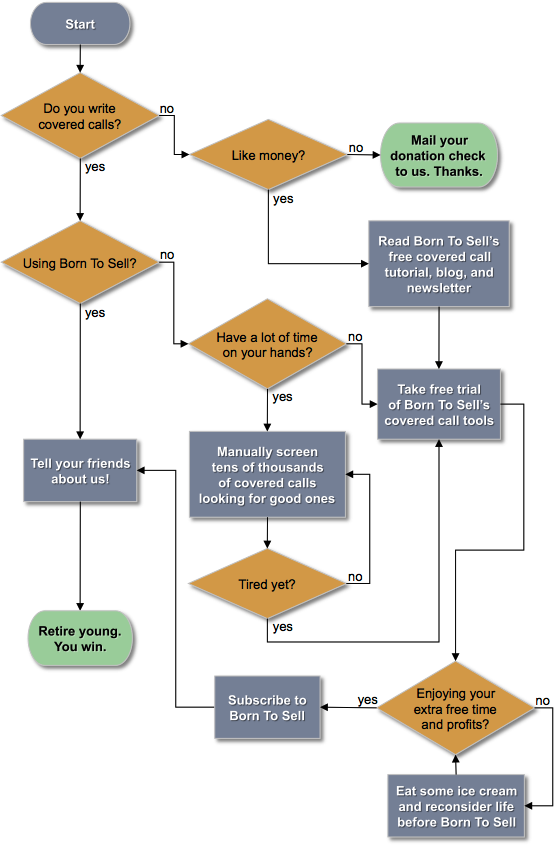 Mike Scanlin is the founder of Born To Sell and has been writing covered calls for a long time.