As summer sets in and July is about to begin, many traders are looking for stocks that have historically done well during the month of July. After crunching the numbers, Schaeffer's Investment Research came up with a list of 25 Summer Stocks For July where each has at least 1 million shares traded per day, has weekly options, and over the last 10 years has done well during the month of July (median returns from 1.6% to 13.9% for July, with positive returns for July over 80% of the time).
Best Summer Stocks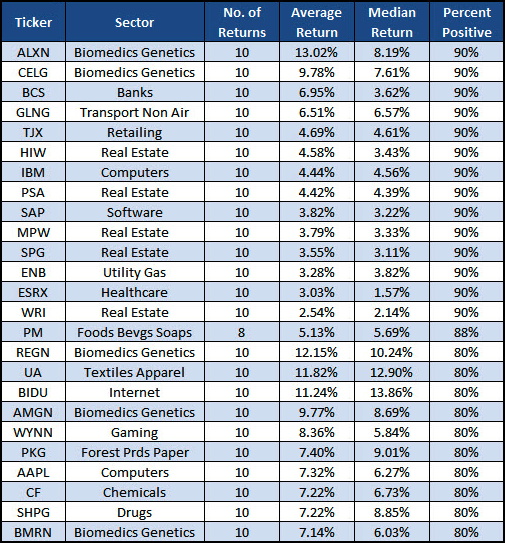 Summer Stocks With Covered Calls
If we plug those 25 stocks into the Born To Sell's covered call screener Watchlist and set the expiration date to the first Friday in July (i.e. July 8) then we get 63 8-day trades that all have an annualized return over 24%/year:

In The Money Covered Calls For Summer Stocks
Using that same list, if we limit results 2% (or more) in-the-money, then we find 19 trades with annualized returns over 20%: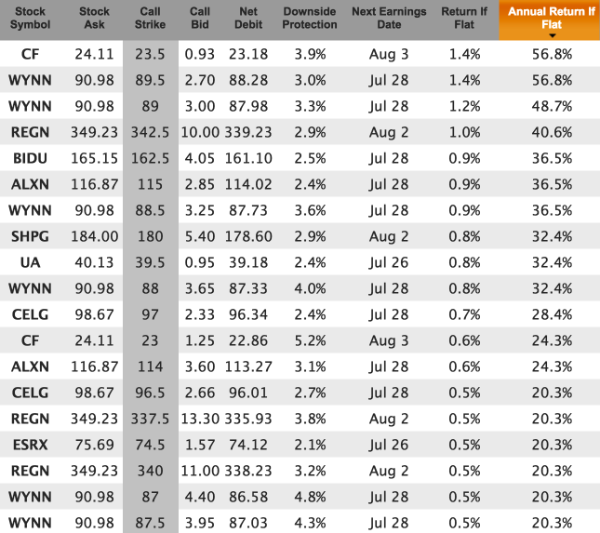 None of the covered calls in the above 2 lists have any announced earnings release dates before July 8, nor do any of them have an ex-dividend date before July 8.
Monthly Covered Calls On Summer Stocks
If we go out to the monthly expiration date, July 15, there are 22 covered calls with annualized returns over 20% (and, again, no earnings or dividends before expiration):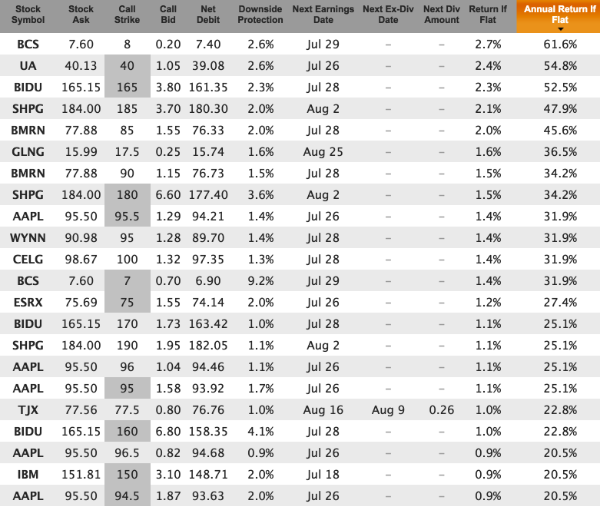 As always, these are not trade recommendations. They are covered calls on stocks that have done well during the month of July during the last 10 years. Do your own analysis, stay diversified, and keep position sizes reasonable.
Mike Scanlin is the founder of Born To Sell and has been writing covered calls for a long time.