Born To Sell Wins TraderPlanet Contest
We won! Whoo hoo!
Born To Sell is proud to announce that we won the highly competitive TraderPlanet award in the Trading Software category!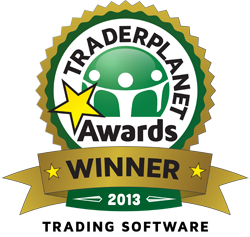 Out of 15 finalists, the winner was chosen by popular vote. We appreciate everyone who turned out to vote for us. We love you guys!
We are committed to providing you with the best covered call screener available. Thanks for your support!
You can see a complete list of winners (in all categories) at 2013 TraderPlanet Star Award Winners List. Born To Sell is listed in the Trading Software category.
Looking for good covered calls? Award-Winning Covered Call Screener
Mike Scanlin is the founder of Born To Sell and has been writing covered calls for a long time.