The Dogs Of The Dow strategy is a conservative, value, and income-oriented strategy that involves buying and holding the 10 highest yielding Dow 30 stocks. Fans of the strategy make portfolio adjustments once per year, making sure their holding period is 366 days or more so that they get long term capital gains treatment.
It Has A Strong History
Historically, it has been a winning strategy, beating the market in several time frames. We're getting a bit of a late start this year, since today is January 8th, but after this week's declines here are the 10 highest yielding stocks taken from the Dow 30:
| Company | Symbol | Dividend Yield |
| --- | --- | --- |
| Chevron | CVX | 5.2% |
| Verizon | VZ | 5.0% |
| Caterpillar | CAT | 4.8% |
| IBM | IBM | 3.9% |
| ExxonMobil | XOM | 3.8% |
| Pfizer | PFE | 3.8% |
| Merck | MRK | 3.5% |
| Procter & Gamble | PG | 3.4% |
| Cisco Systems | CSCO | 3.3% |
| General Electric | GE | 3.2% |
Many of these high yielding "dogs" offer good call premium. For example, for the Jan 15 expiration (1 week trade) we find these that all offer 15% annualized return or more: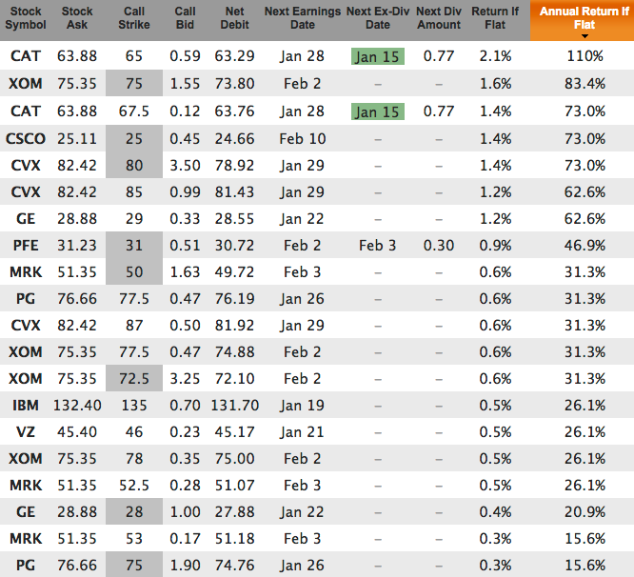 If we go out to the next monthly expiration, Feb 19, we find these that all offer 12%/year or more annualized return BUT all of which have an earnings announcement before expiration: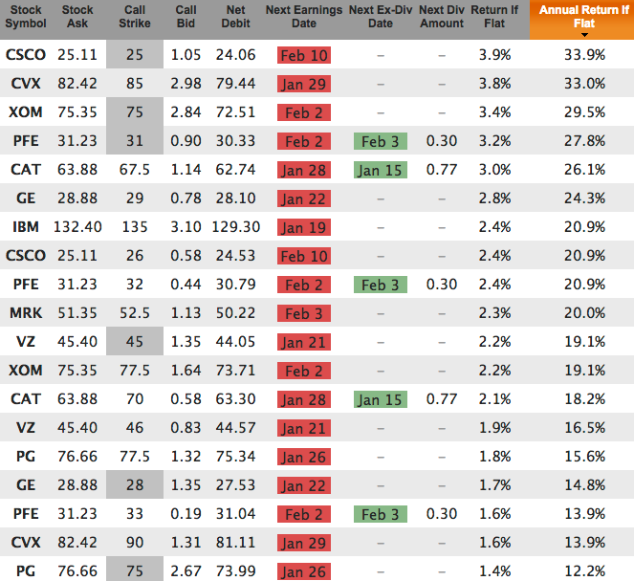 If we only go out 1 more week instead, to the Jan 22 weekly expiration (2 week trade) we can avoid almost all of the earnings release dates and still find a plethora of choices that offer 36% or more annualized return: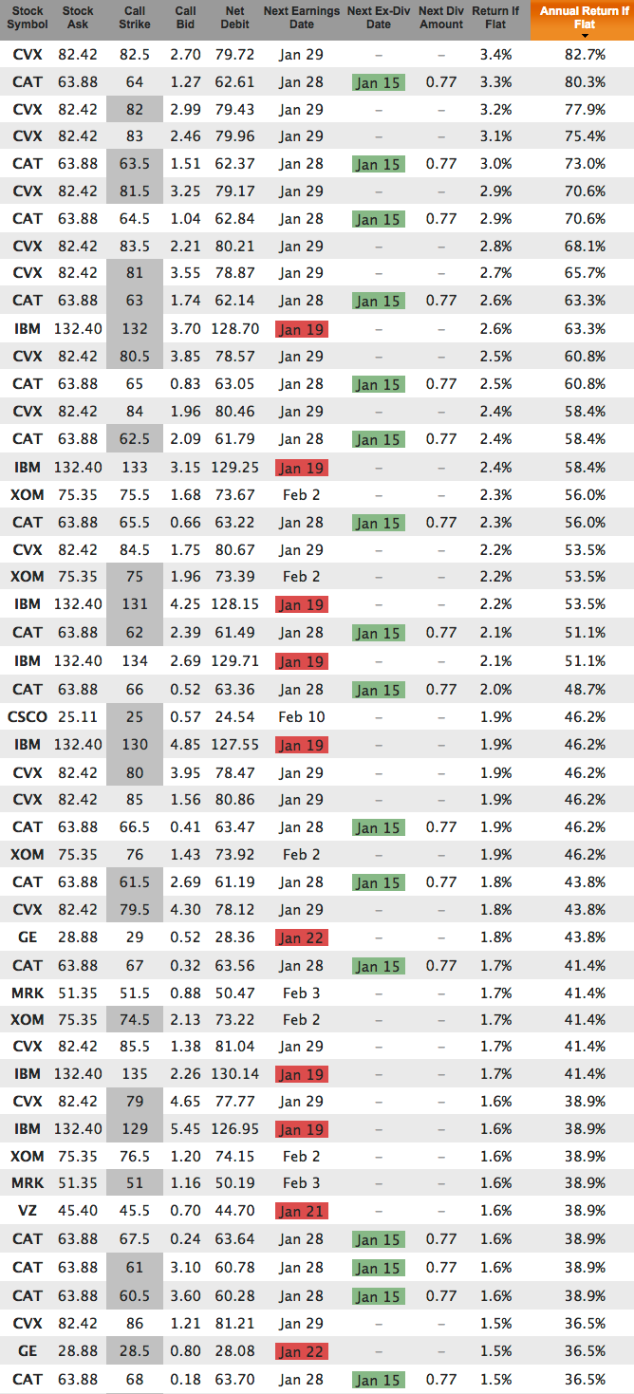 More conservative investors will want to look for in-the-money trades. If we remove the out-of-the-money strikes from the above list, we are left with these in-the-money covered calls for the January 22nd expiration, all of which are at least 3% in-the-money: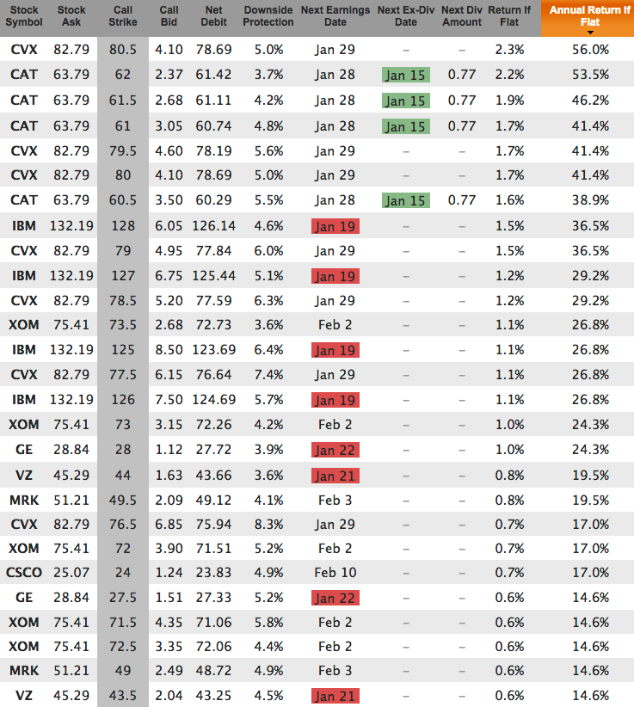 Note: These are not trade recommendations. They are candidate covered call trades using the current Dogs Of The Dow stocks. Do your own research, keep position sizes modest, and stay diversified.
Mike Scanlin is the founder of Born To Sell and has been writing covered calls for a long time.